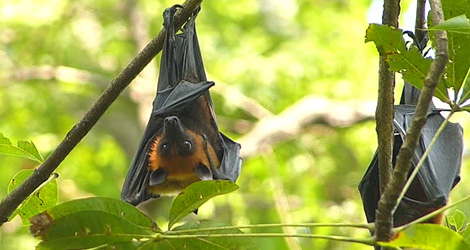 Bats are nocturnal creatures that pose a great nuisance and threat to the homeowners. They can even attack humans and lead to a breakout of severe diseases like rabies. Since these tiny flying animals rarely come out in the daylight, they invade the attics and walkout basements for safe shelter. The concern behind the bat infestation is the clutter they cause in an attic and the odor emitted from feces.
Tillsonburg Wildlife is your local bat removal company in Tillsonburg having years of experience in providing humane bat control to homes and businesses. Whether you are experiencing bats diving in your deck or moving in your attic, our animal control professionals are here to assist you.
Effective Inspection & Long Term Removal
From having served residential and commercial clients for years, our bat removal inspection service is very thorough and result oriented. No matter you are having bats in your home or office, our bat control experts in Tillsonburg will inspect your attic, crawlspace, gutter lines, roof and all other potential areas. Once we are done, you'll be given a clear assessment and a bat control strategy will be decided to eliminate these pesky critters.
Preventing Future Bat Invasion in Tillsonburg
At Tillsonburg Wildlife, we are committed to your safety and satisfaction. We utilize the safe products that are not harmful to your family or pets. To make sure you won't have to deal with the bats in the near future, we seal away the openings that lead to attics, crawlspaces and chimneys. Bat removal in Tillsonburg is our passion and we love what we do. Our professionals will also secure your sheds and garages to deter away the bat colony.
Why Choose Us?
Our bat control specialists at Tillsonburg Wildlife have long been delivering humane bat removal and prevention service to homes, offices and industrial buildings. With our knowledge and expertise, we make sure that your property remains bat-free after the treatment. Some reasons to choose us include:
We stand behind our service.
We offer guaranteed treatment.
We offer customer satisfaction.
We do the right job the first time.
We are licensed and insured.
We use eco-friendly products.
Call Us To Get Rid Of Bat Invasion In Your Property!